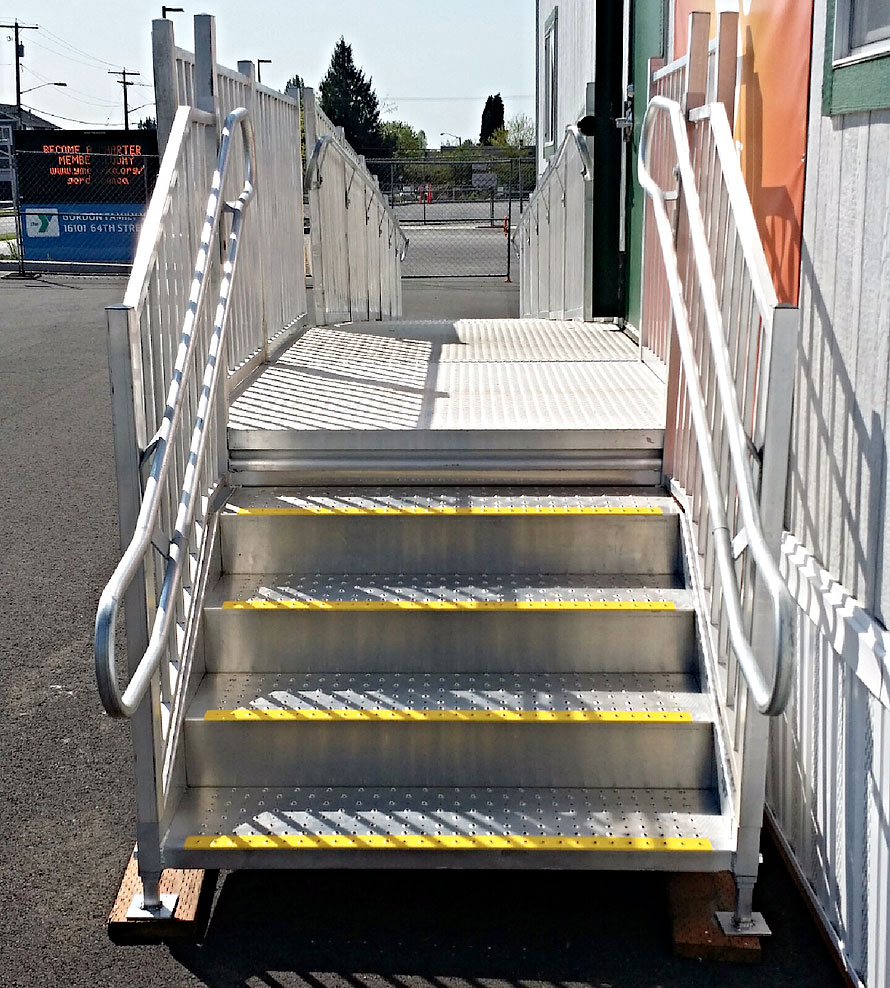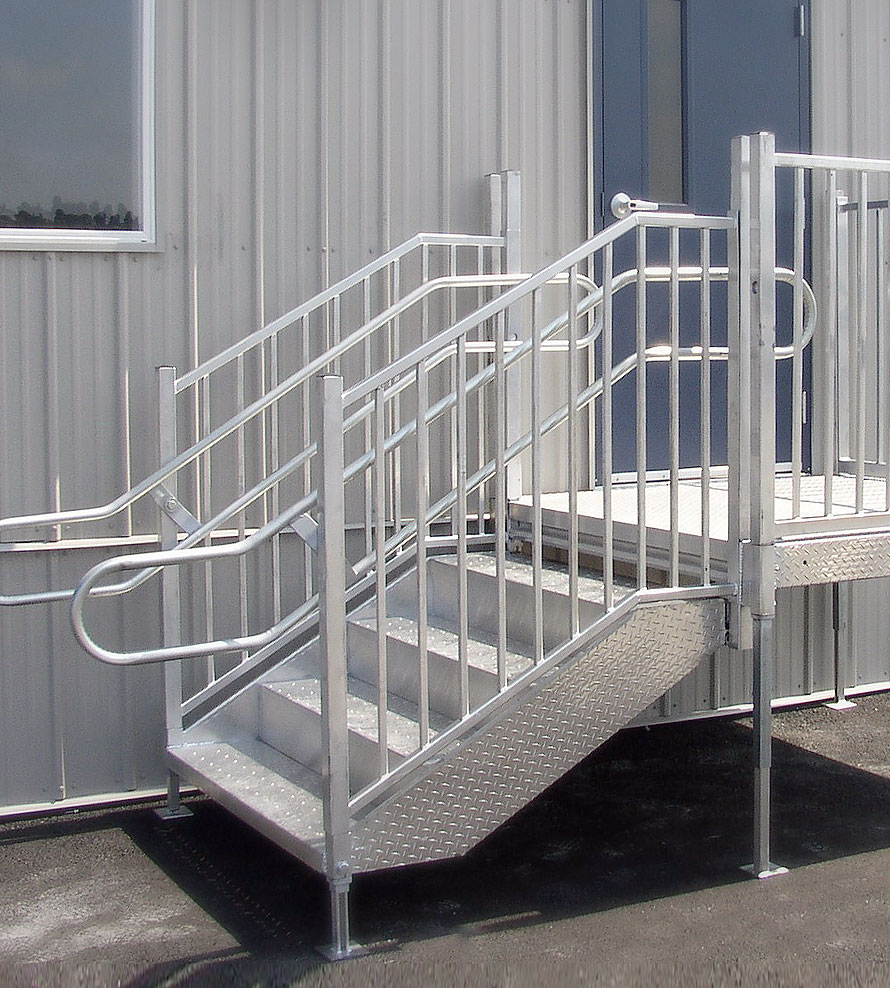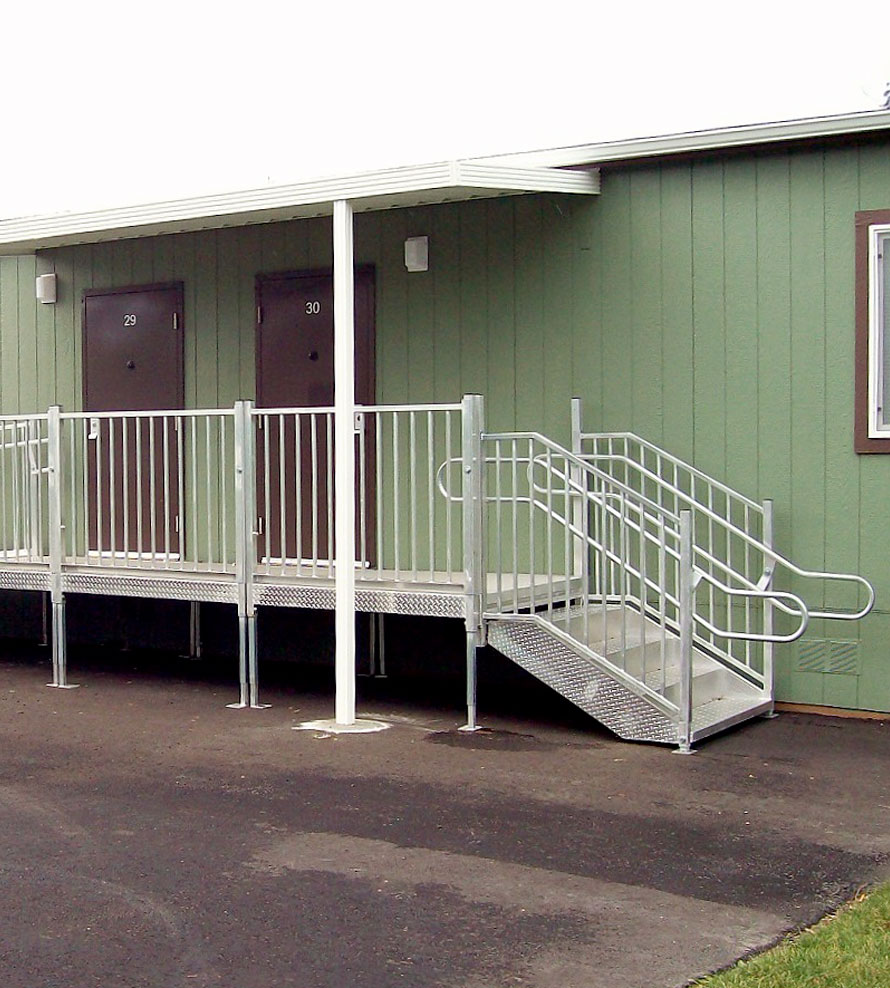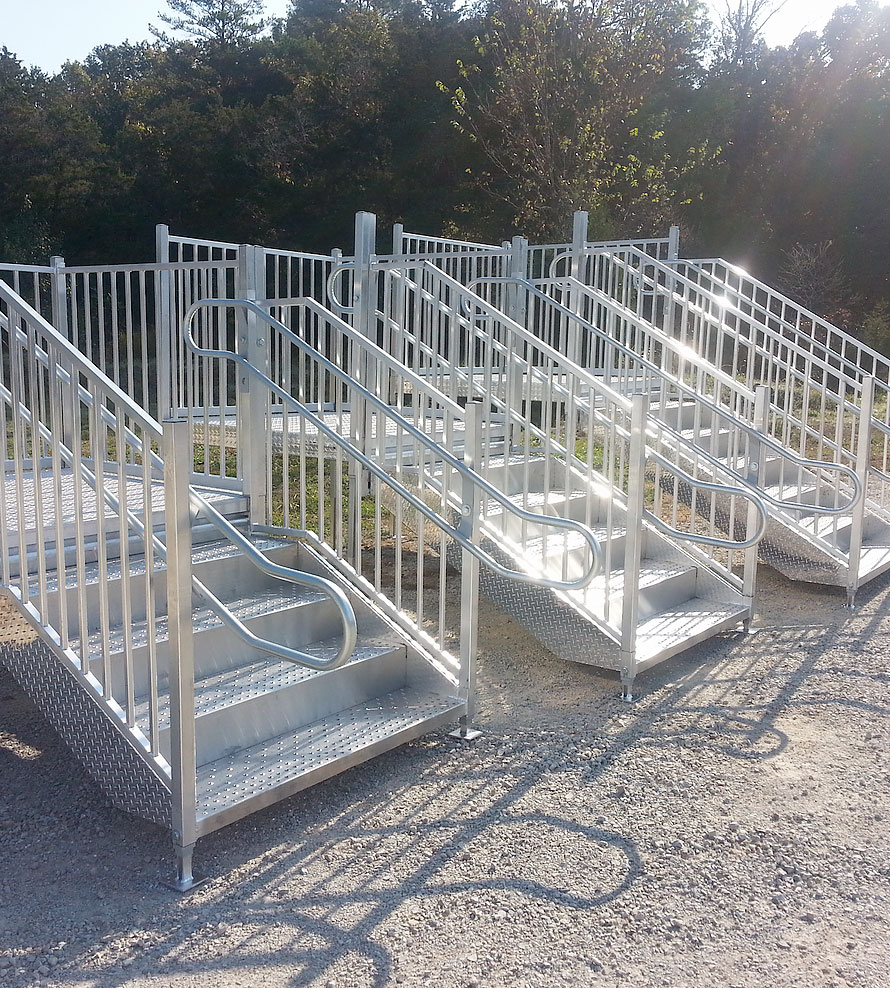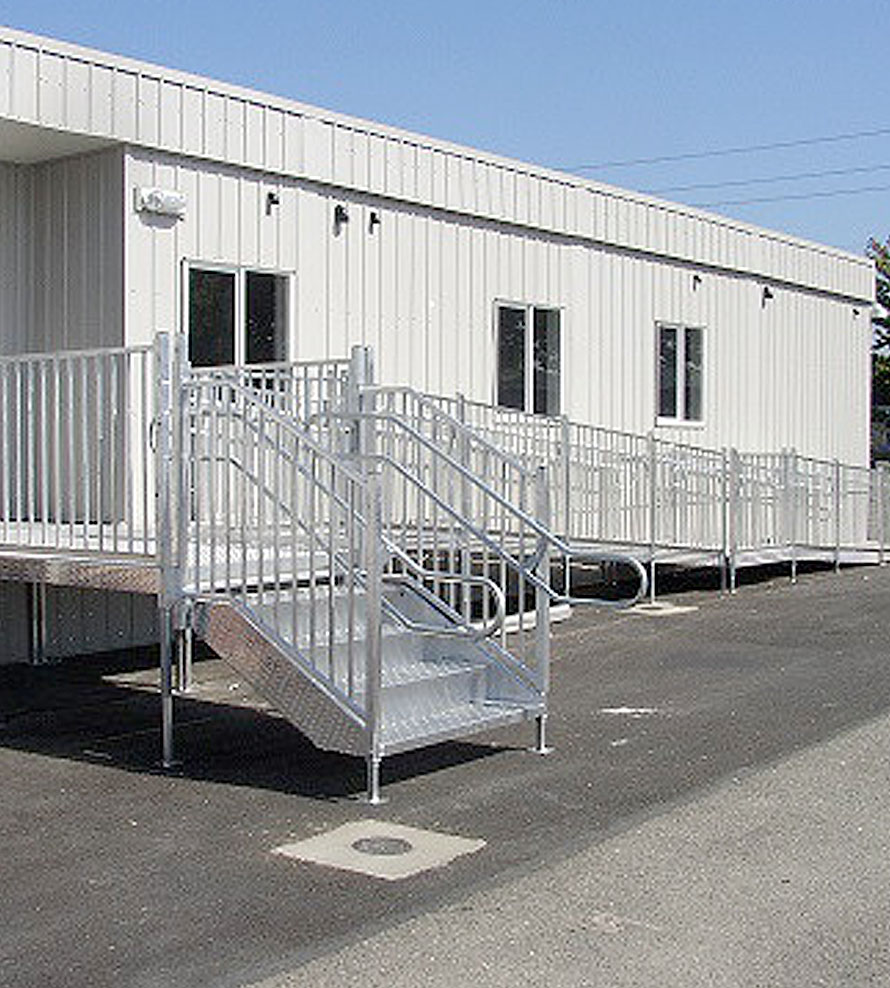 ADA/IBC STAIR COMBOS
MODEL ADA345

Step positions: 3, 4, or 5
Threshold heights: 25 to 35 inches
MODEL ADA456

Step positions: 4, 5, or 6
Threshold heights: 30 to 42 inches
MODEL ADA567

Step positions: 5, 6, or 7
Threshold heights: 38 to 49 inches
MODEL ADA678

Step positions 6, 7, or 8
Threshold heights: 45 to 56 inches
Each combo system comes with picket rails and a 62x62" platform.
---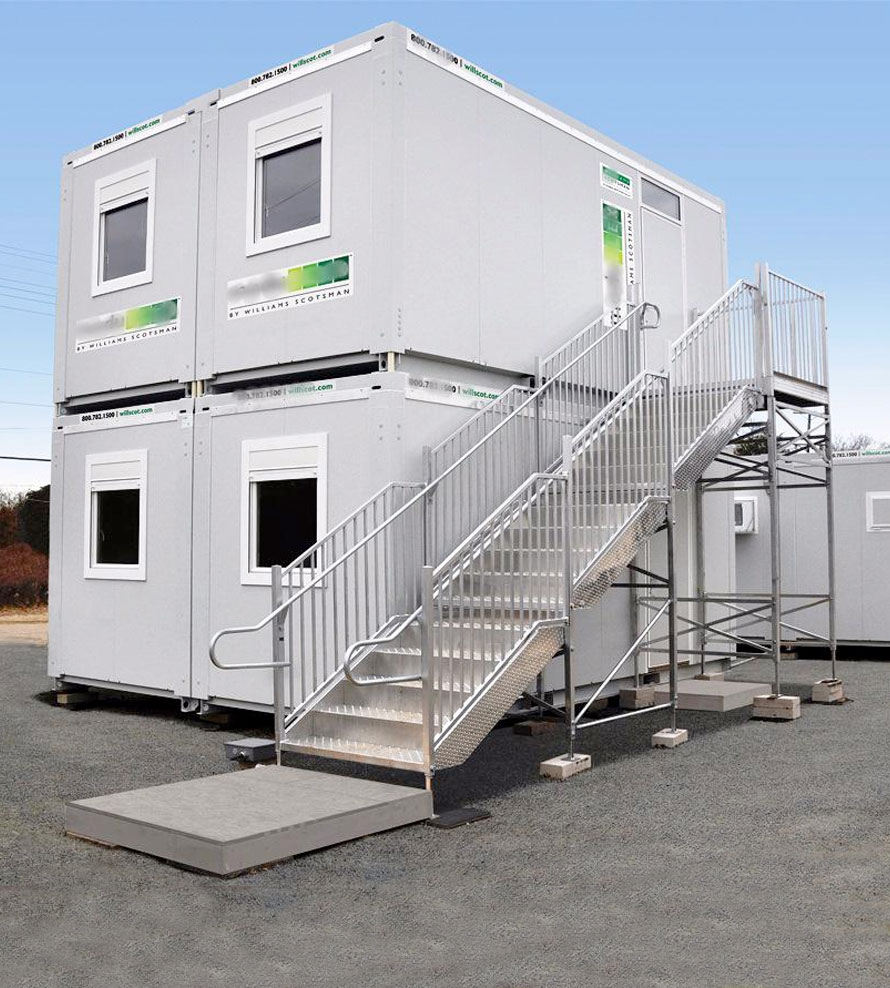 ADAM18 Straight
Framing built to allow lower entrance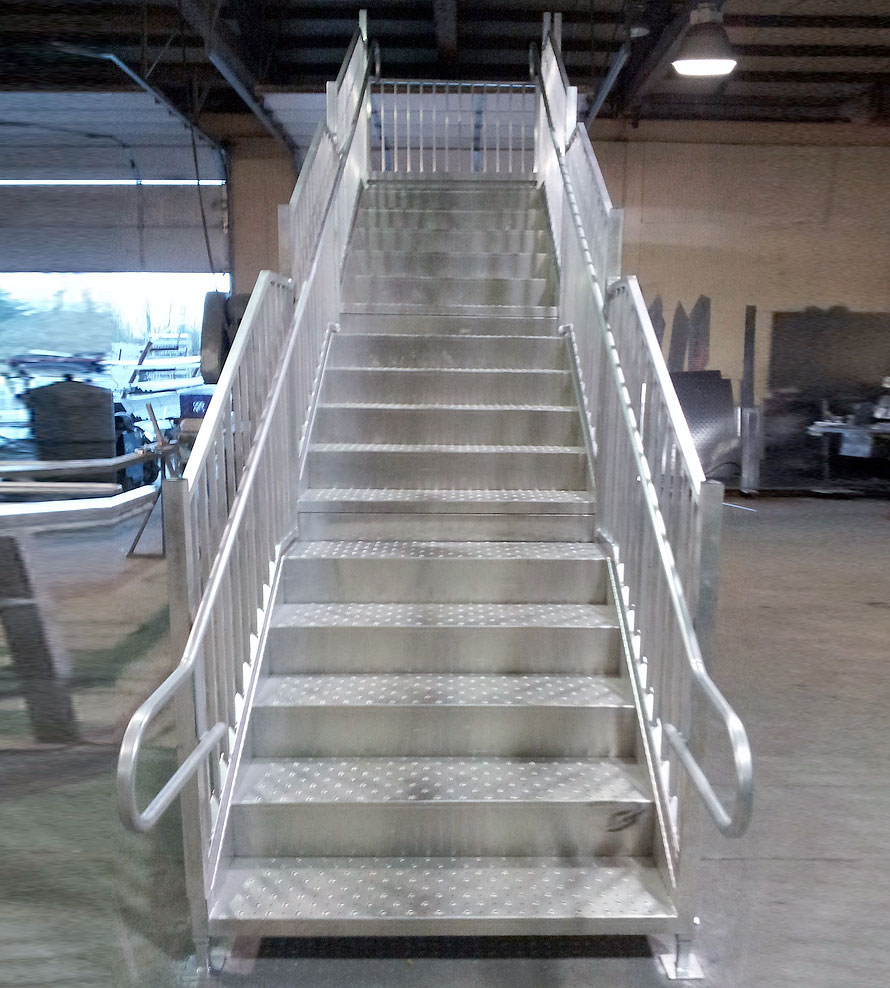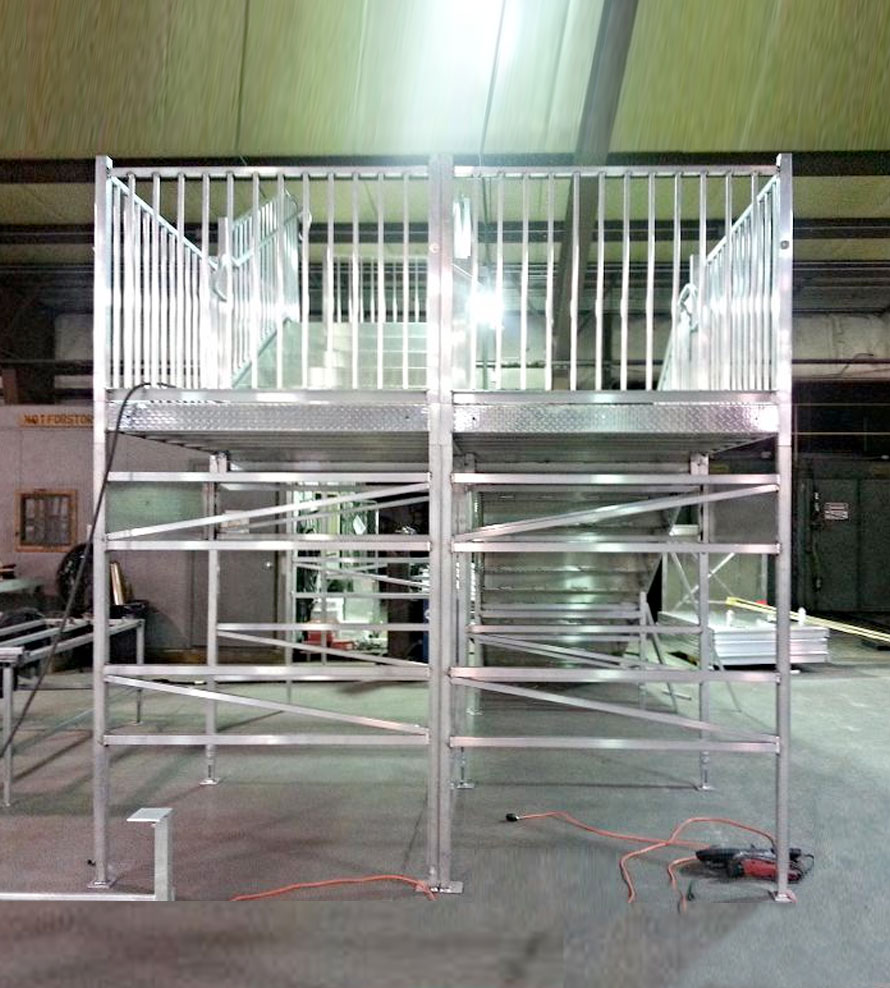 ADAM18 during fabrication
ADA 2-STORY COMBOS
ADA 2-Story solutions are available in straight, switchback, resting platform, and 90 degree turn versions.
MODEL ADAM18

Meets thresholds 124" to 132"
MODEL ADAM19

Meets thresholds 131" to 139"
MODEL ADAM20

Meets thresholds 138" to 146"
---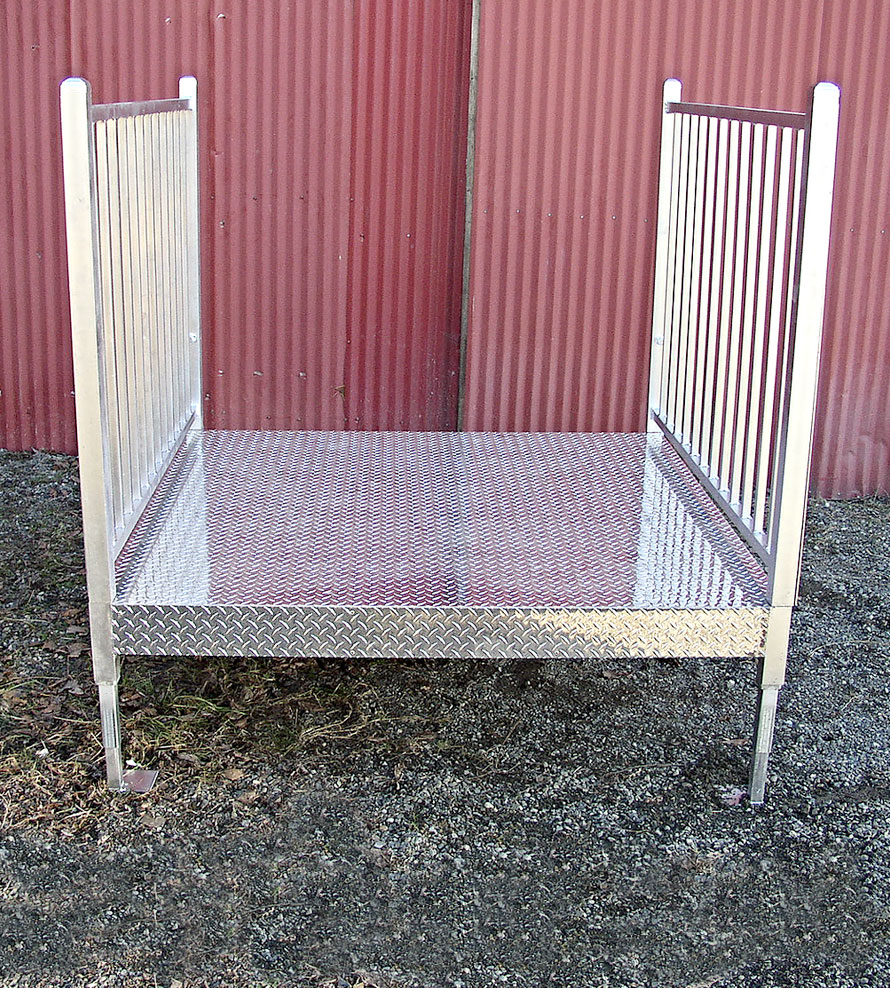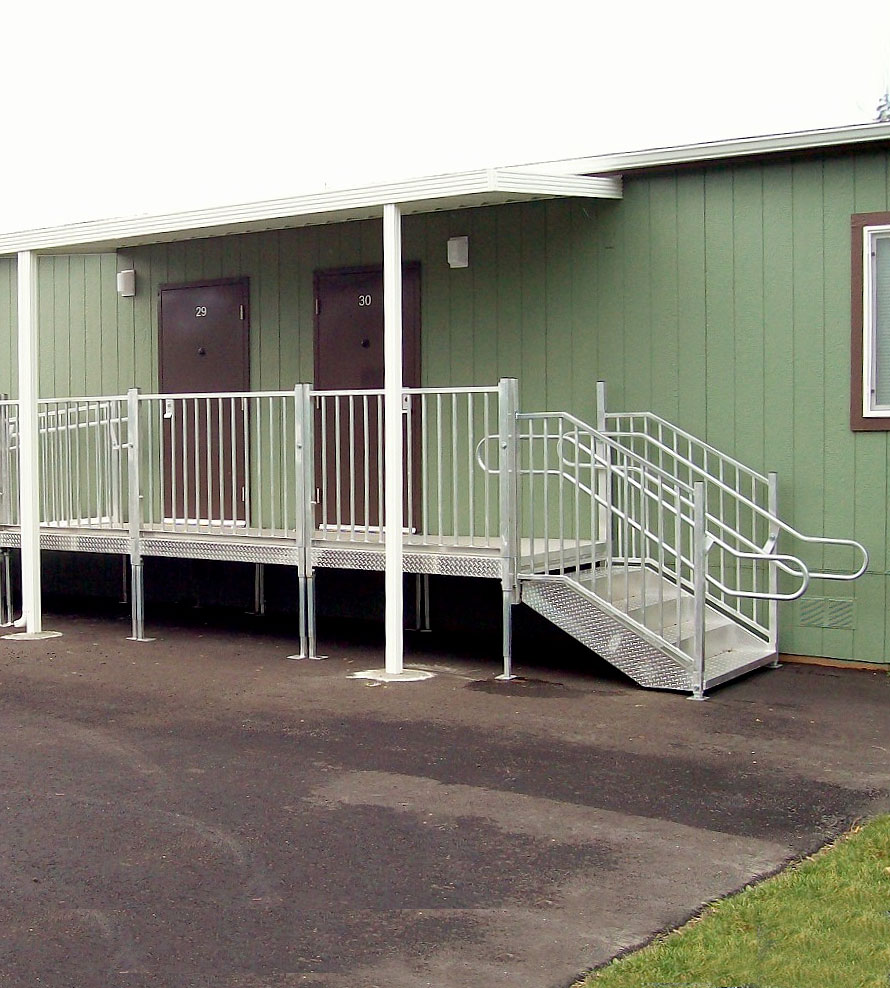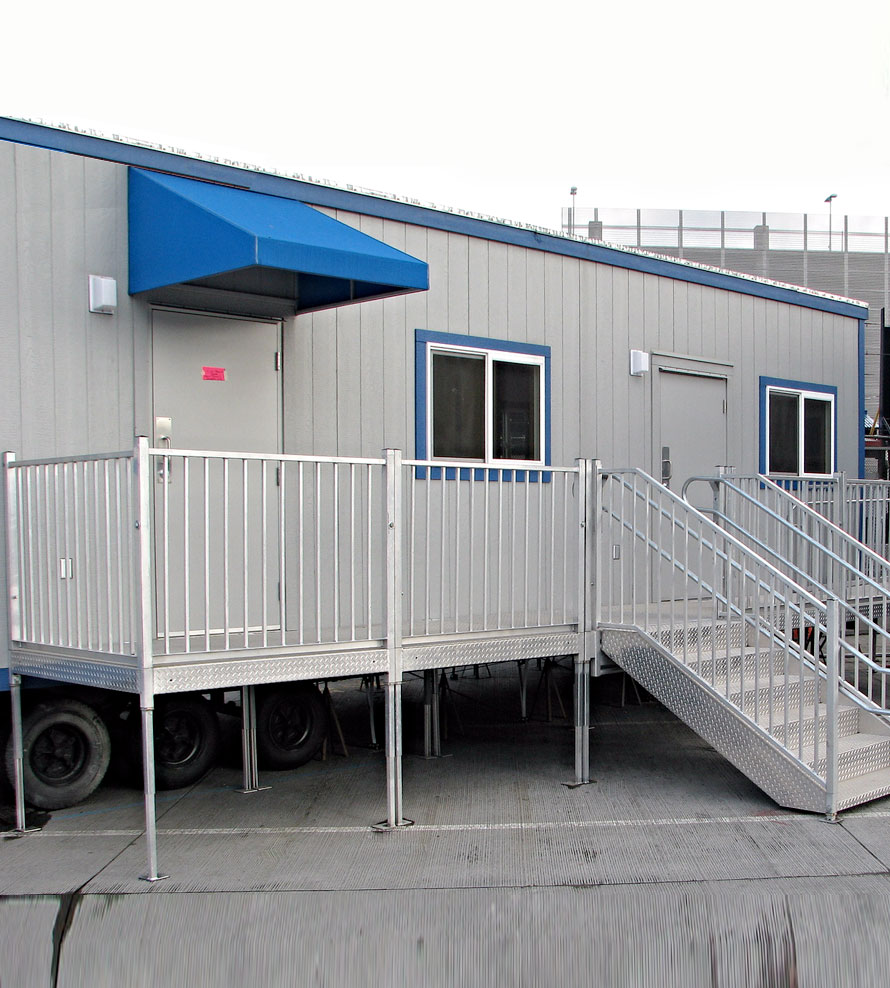 ADA/IBC DECKING
Our ADA decking solutions will integrate with any of our ADA Ramp or Stair systems seamlessly, inluding our 2-story models.
Click your sections into place, no loose nuts or bolts to keep track of - do in MINUTES what others can take hours to accomplish.
MODEL ADAPFK

4 pocket 62"x62" platform with picket rails
MODEL ADAHFK

4 pocket 62"x30" platform with picket rails